Camps
Olympia Gymnastics, providing unforgettable camp experiences since 2005 for Kanata and surrounding areas!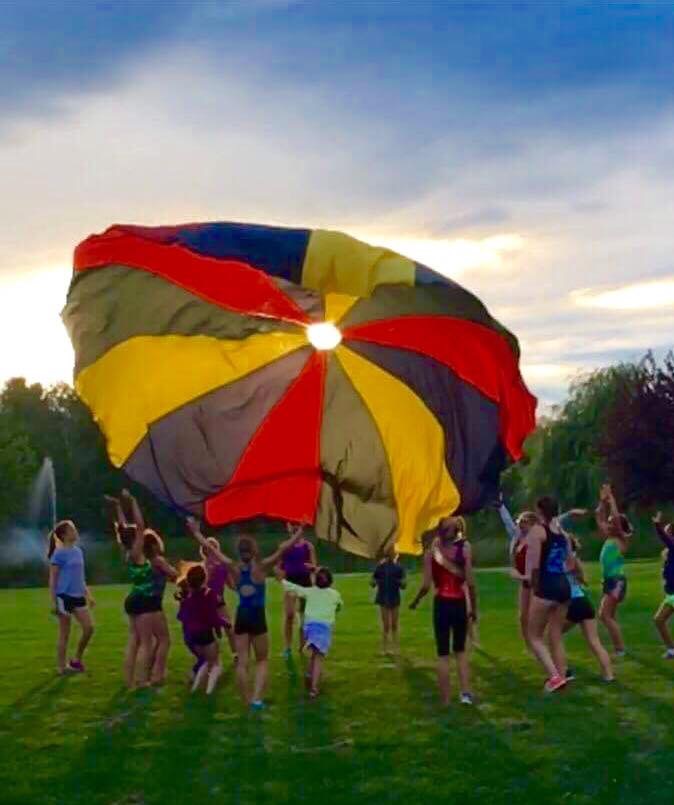 Summer Camp 2019 Dates and Trips
Week 1: July 2nd – 5th : NO TRIP
Week 2: July 8th – 12th : Saunders Farm
Week 3: July 15th – 19th : Valleyview Little Animal Farm
Week 4: July 22nd – 26th : Karters Korners
Week 5: July 29th – August 2nd : Saunders Farm
Week 6: August 6th – 9th : NO CAMP!
Week 7: August 12th – 16th : Valleyview Little Animal Farm
Week 8: August 19th – 23rd : Saunders Farm
Week 9: August 26th – 30th : NO CAMP!
Prices
5 Full Days: $275
5 Half Days: $150
4 Full Days (July 2nd – 5th, short week): $200
4 Half Days (July 2nd – 5th, short week): $120
Day-to-Day Camp Activities
Gymnastics
Trampoline, Tumbling, Ninja Zone
Weekly trips to Karters' Korners, Saunders Farm & Valleyview Little Animal Farm (Summer Camp Only)
Swimming at GRC
Outdoor play at Fringewood Park (weather permitting)
Arts and Crafts
Quiet time after lunch (colouring, puzzles and board games, movies)
Registration periods are for 5 day weeks (SUMMER CAMP ONLY). Please call the office or drop by to check availability and other details before mailing your registration form.
PAYMENT IS DUE UPON REGISTRATION
Important Notes for Camp
Children Must Bring:
A healthy lunch and enough snacks and drinks/juices. (Please remember that we are a peanut, nut, and sesame free facility).
A change of clothing (in case of accidents or spills).
Comfortable, non-restrictive clothing (leotard, bathing suit or shorts and T-shirt).
A blanket or a pillow (if they need a short nap/rest after lunch or for story time).
Sunscreen and hat (summer only).
Bathing suit and towel for swim days (summer only).
Athletic footwear (barefoot in the gym).
Please note:
Please label all of your child's belongings.
Long hair should be tied back.
No jewelry and no chewing gum.
No toys unless for "Show and Tell"
Please do not forget to advise us if your child has allergies/epi-pen/special needs, etc. or any other detail that you think is essential for us to know about your child.
We cannot accept children if they have fever, infections or other contagious diseases. Please keep your emergency contact numbers up-to-date.
Drop-off time: FREE PRE-CARE between 8:00 a.m. and 9:00 a.m.
Pick-up time: Between 3:45 p.m. and 4:15 p.m. (Noon for half-day campers)
Late Pick-up: 4:15 p.m. to 5:00 p.m. – $5/person/day or $20/person/week
Please Note
A $35.00 Ontario Gymnastics Federation fee is to be paid once every year upon registration. (July 1st, 2019 – June 30th, 2020)
A class needs a minimum of three participants to run.
There is a $25.00 administration fee for bounced cheques.
There is a $25.00 administration fee for withdrawing from a program prior to the start of the session
Refund Policy
All membership fees are non-refundable. The only exception to this is in the event the athlete has a medical condition which prevents him/her from participating in the program, as supported by a medical certificate. In such event, any applicable refund will be pro-rated based on the number of sessions attended prior to the injury. For all eligible refunds, your original receipt is required.
Registration Form
Click here to download the Registration Form.
Complete the form, mail the form or drop it off.
We accept cash, cheque, credit and E-transfer.
Please make cheques payable to Olympia Gymnastics.
Please send E-transfers to info@olympiagymnastics.ca.