Our Gym
For the past 16 years, Olympia has proven its enduring commitment and dedication to the Kanata/Stittsville community by offering a large variety of fitness and physical well-being programs. Long time established (2005) and newly relocated (September 2020, same building), in a very bright and modern boutique facility.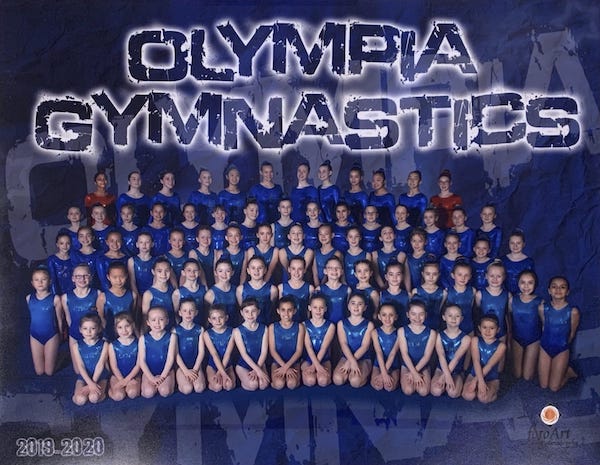 Our Programs
We offer recreational gymnastics for all ages, competitive artistic gymnastics, competitive acro gymnastics,
recreational tumbling, Ninja Zone, gymnastics camps, birthday parties, playtime and drop-in time.
Vision: Our goal is to improve your child's performance but to also provide a solid foundation for all their athletic pursuits throughout their life.
Mission: We work in an environment of honesty, trust and respect with our clients, employees and community. Your child will build self-confidence and co-ordination as they grow and develop their personalities.
Team Olympia: Our Coaches
Our award-winning coaching team has decades of experience in all forms of recreational and competitive gymnastics.